You're On The Path 🧭
After a few spiritual awakenings ⚡️ jarring cycles of growth followed by burn out🔥, and realizing what it takes to keep a soft open heart 💜in your relationships...
You're realizing that achieving means
 

nothing

 

without that "feel it in your soul" ✨ level fulfilment and peace.

 

If you're on the path, you get that entrepreneurship is the transformational journey of a lifetime.

 Building a business and having a personal brand is a special cocktail 🍸of growth that asks us to stretch ourselves in the wildest ways at every twist and turn.

 🫠You've probably already navigated through your fear of being seen and witnessed for who you are, becoming strong enough to invite being wildly misunderstood...

 💰Your fear of what would actually need to change in your life (and within yourself) to have the success you desire...meeting and understanding the parts of who you are already too overwhelmed to deal with the life you already have...nevermind one that asks even more of you.

 ☠️The fear of the unknown, and the death of the identities that maintained a smaller, more familiar life that just aren't cutting it now that your creative, growth-based self is a stronger presence.
The Path is a program that will teach you the actions, habits, mindsets, and embodiment tools to
embody

your most abundant self. 

 

The tools inside of The Path will help you make a FOUNDATIONAL UPGRADE in how you relate to yourself, your business, and your relationships that'll make you feel like "ahhhhh, I can finally see how it's possible to create everything I want" and be able to sink into that for the years to come.

 The Path is best suited for sensitive souls who are fantastic problem solvers, creative geniuses, deep philosophical thinkers, and big lovers + feelers who have the biggest hearts and purpose around their work and their relationships.

People like you (us!) are the ones who have been on The Path, boldly and courageously committed to their journey of self-growth, business expansion, and relational healing...

who yearn to be in a program that understands how intrinsically linked each of these parts of your life actually are.

And for someone who cares deeply about the inner work we can all be doing to free ourselves of limiting and toxic societal conditioning around hustle culture, diminishing ourselves to fit into "acceptable" boxes for other people, or living from fear or ego-based states.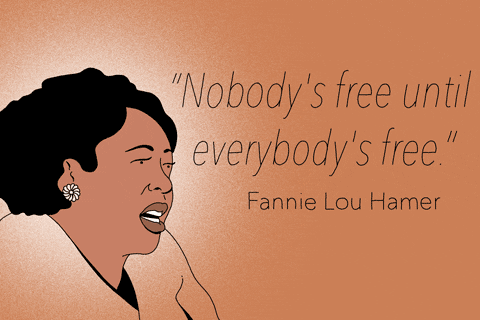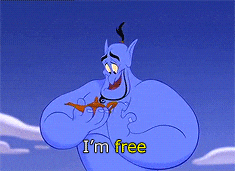 What to expect from The Path..
By joining The Path  🌸 you're signing up for an educational and embodiment experience that you can do on your own time with the intention of fully stepping into the version of yourself who can have and hold the version of your business + relationships that you've been craving to. Whether it's meeting your potential and doing the scary thing of putting your work out there, challenging yourself to become an even better curator/creator/guide, actually having peace in your body while you make money, or having the relationships of your dreams...let this program be the bedrock of your foundation to create your most authentic and aligned life. 
Because The Path is designed to guide you in coming into the version of yourself who can balance — the curriculum you'll be guided through is designed to support you in systematically taking the next right steps to help you:


1️⃣ build a solid foundation as you transition from the old version of your life/business to the new
2️⃣ become consistent and embodied in your "highest self" habits, and then
3️⃣ expand out by strategically adding more to your plate only after you've arrived at peaceful clarity so you don't overwhelm yourself with burnout, but instead…methodically build your empire.

Think of this The Path Mastermind as an Identity Upgrade Incubator 👉🏽 where you'll be held while you navigate resistance, emotions while ultimately making MAJOR progress toward your vision.
You can expect your reality to be completely different by the end of the six months, because we'll be systematically making shifts on every level of yourself.
Signing up for THE PATH will be like receiving dripped 💧spiritual + business + self-development teaching every week.
Instead of being bored by more information that doesn't help you move...what if you could simply listen and receive the upgrade...and then have a fun, interactive process to use to actually integrate and embody what you just learned in real life? 
Take me to the payment plans!
💫🔐 Design your North Star Vision, where you will be guided through a process that will help you clarify, connect to, and align your habits + actions with your hearts deepest desires

If you've felt jaded or disconnected from your business (for about a million different potential reasons) expect this process to clear out the cobwebs of confusion and doubt and replace them with heart-centered invigoration and excitement. Excitement isn't everything, so you'll take that newfound clarity and organize your energy into the most important next steps to take you from stable, to consistent, to optimized, to expanded. I'll share stories of how I accessed my own North Star Vision after three major career pivots over the course of 10 years.
🧘🏾‍♀️🦁 

Creating + Execution of Your Personal Power Practice


Your energy and ability to be authentic, focus your attention, and be emotionally spacious enough are your greatest superpowers in your growth journey.To build your Personal Power Practice, you'll learn my 7-layers of consciousness habit tracking method, and my two reusable protocols for getting unstuck – one for your personal life, and one for your business. These processes have helped me and my clients go from feeling energetically unavailable to take action, to having more energy than they knew what to do with.
💰 Highest Self Strategic Planning + Prioritiziation

Sensitive creatives with big visions tend to get caught in idea loops and impulsivity, but these multi-step methods help you slow down to speed up with coaching prompts + questions that make sure you don't miss anything in your big-picture project planning. Use these tools for the rest of your life whenever you're overwhelmed or need to structure out mutli-project plans.
☂️ 

Designing Your Whole Self Umbrella Brand - Brand Clarity + Congruence


As evolving and growing creators, leaders, and business owners…our brands can become diluted the moment we feel we have to show up in a fragmented way to feed the brand we've designed as a previous version of ourselves. Develop a 40,000ft view Brand Strategy that includes your full self. The brand that will live on and outlast any of your current offerings, but allows you to create a congruent and cohesive flow with all you are creating.
🙈☠️ Advanced Emotional Alchemy:  Identity Transformation, Shadow Work, and Reprogramming Unconscious Blind Spots
During The Path Weekly Teachings, you'll be guided through different processes to work with these aspects of yourself in a way that allows them to feel safe to release and replaced with more empowering patterns. You know you can only go as far as your protective patterns will allow you to go...so let's break through those ceilings (with soft hearts for our tender parts). 
👩‍❤️‍👩

The Embodiment of Secure, Authentic Relating

Inside of The Path, you'll learn how to manage conflict like an emotional ninja by learning practical relationship + communication skills. I'll share how I've navigating some complex relational dynamics (and polyamory experiences!) that will help you whether you're figuring out how to enforce boundaries with family, ask for what you need in friendships, or help your team produce better outcomes.
…+ so much more.
👉🏽

Other topics include (but aren't limited to):
Getting Unstuck

+ Building Your

Unshakeable Foundation

Big-Picture Business Modeling

: google Sheets for your brand vision, product suite, and marketing systems

Habits

: Investigation + Creation for Whole-Self Embodiment

Potency:

Creating Long-Lasting Content + Program Assets

Energetic Efficiency

for Focus + Deep Work

Pattern Mapping

+ Identity Upgrades

The Energy of

Winning

+ Making Shit Happen

Whole-Self Brand Umbrella

: Deep Congruence in Your Brand IDentity

Content Creation:

Information Vs. Activations

Combatting Jadedness:

Obligation Vs. Ownership

Program Design

: structuring templates to organize your brain with ease and speed

Communication

Protocols + Conflict Management Scripts 

Abundant Energy Dynamics:

Giving + Receiving

/ Reciprocity

Deeply Rooted Safety

and Trust During Storms and Fluctuations

(Money or Emotions)

Communicating

To Clients With Heart, Directness, and Clarity

Strategic

Planning, Prioritization, and Simplification
Think of this
The Path Mastermind
as an Identity Upgrade Incubator 👉🏽
...where you'll be held while you navigate resistance, emotions while ultimately making MAJOR progress toward your vision 🌟
You can expect your reality to be completely different ☯️ by the end of the six months together, because we'll be systematically making shifts on every level of yourself.
😜Side effects might include:
A renewed sense of energy, invigoration, and excitement for your business...knowing you're on an inevitable path to getting everything you want (no matter how long it takes)

A calm confidence and decreased sense of urgency, trusting the timing and unfolding of your life

Blessings greater than you could ever imagine—without fearing the inevitable darkness or difficult times.
Picture Your Next Six Months Looking Like This...
🎧 ✍🏾 Weekly

The Path™

  Bite-Sized, Practical Teachings
Every week (with one week off for integration per month) you'll get delivered two bite-sized, highly potent and implementable teachings,

delivered straight to your ears through our private to

The Path Mastermind

podcast feed!

This way, you can get a steady stream of wisdom to help upgrade your perspective and keep you connected to the space, without getting overwhelmed.
👩🏽‍💻🧠 

Business, Leadership, Self-Development, + Relationship Lectures
Beyond the weekly teachings, we'll meet three times during our six months for lectures that cover the methods, processes, protocols, embodiment, spirituality, and transformational behavior change behind our three core pillars of success:
⚡️Soul-Based Life Force Energy
💰The Authentic Business-Brand-Money Complex
❤️Authentic Relating + Conflict Management in Relationships
📄✨ Practical Resources That Melt The Stress From Your Body
There's nothing better than being provided templates, worksheets, and documents that help you turn the conceptual ideas you learn into immediately useable tools for making progress RIGHT AWAY. Use them whenever feels helpful during the 6 months, but leave with a lifetime of supportive and practical resources you'll use in your business for years to come
⚡️Inspiring Content Prompts 
💰Big-Picture Business Modeling Google Sheets for your brand vision, product suite, and marketing systems
⚡️ Program Design + structuring templates to organize your brain with ease and speed
🙊Communication Protocols + Conflict Management Scripts
✍🏾Journal and self-reflection prompts
🧨Getting Unstuck in any kind of mental or emotional block + access creativity again
📊Habit trackers to optimize your energy and enhance your focus for your best work to come through
❣️

FUN + USEFUL BONUSES

❣️
✅ Access to my two most recent Masterclass Bundles ( $600 Value)
🫀🧠The EQX Bundle
Class 1:

Emotional Confidence 

(Understanding your Inner World)

Class 2:

Highest Self Integration

(Aligning With The True Self)
😌 👑Own Your Legendary Social Media Persona 
Class 1

: Becoming Unforgettable: Owning Your Inner Legend

Class 2:

Moving Through Resistance, Fear, Shame, and Self-Doubt 
🚨
Price + Logistics
Each week, you'll be dripped out a potent teaching in the form of a private podcast, video, audio activation, and/or follow-along worksheet to help you integrate and embody the teaching into your life.
This program will be dripped over the course of six-months. Think of me like your coach in your back-pocket, sending you guidance and insight (you can re-listen to forever) for the next six months!
Cost: the pay in full price is $1,400, or you can start with a payment plan for as low as $266/month
Click the payment plans yellow button below to explore your options!
Hear it from these spectacular past clients❣️
Incoming messages from either moments or months after completing our work together
Your the "DREAMY FULL-BODY YES" CLIENT for The Path if you've ever thought to yourself...
The Path Program
40+ Teachings To Help You Embody Your Most Abundant, Expressed, Energy-Rich Self.
What an internal transformation looks like ‼️
 Juniper T 👑
"I came into coaching feeling like the size of a microscopic bug 🐛to leaving feeling like I have the tools and courage to handle the things life throws my way 🔥
⚡️I have self-trust, self confidence, and can see the gifts I present to the world. 
‼️ I left a marriage that was no longer aligned with the new version of me, started a side hustle, released shame around how I spend my time, and recognized the role I am playing in my own misery.
 🧘🏾‍♀️Lastly, I learned to look inward before anything else.
👀 What helped me the most in working with Amanda was her ability to see through my bullshit and meet me with empathy, while continuously educating me on energetics, the ways in which we relate to others, and the importance of meeting myself where I am, so I can go where I want to be. 
❤️Amanda has seen and heard me cry, and while I am a relatively vulnerable person, I could feel a sense of mutual trust and safety between the two of us.  Amanda didn't take me anywhere I didn't already want to go and she was patient in my times of peril. 
💡Last, but certainly not least, Amanda helped me recognize my light. She gave me the vocabulary I needed to better articulate how I feel and express myself. This helped me see how much light I hold, and what a gift that is."
What's your refund policy?